How to fill UNBAN application!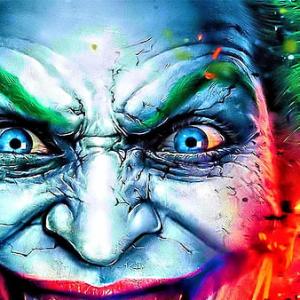 Administrator
Rating: 16
Messages: 6
Thanks: 2
1. Go to unban section silentai.lt - Applications for unban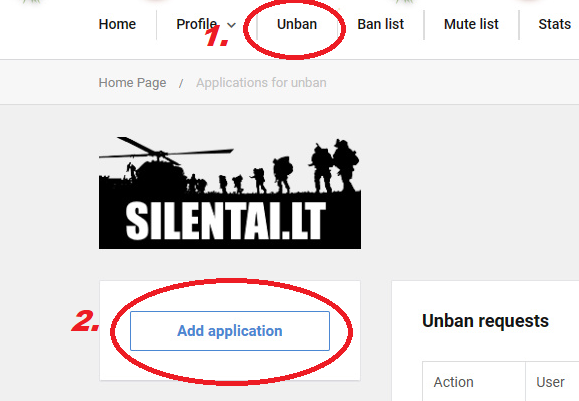 2. Find your ban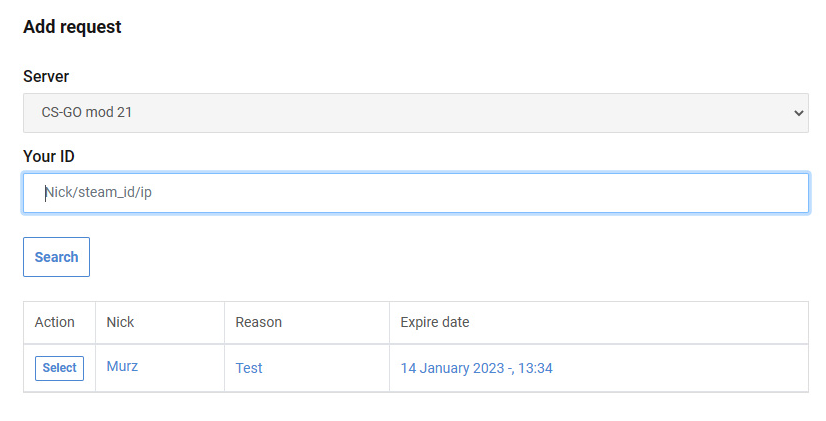 3. Fill Unban application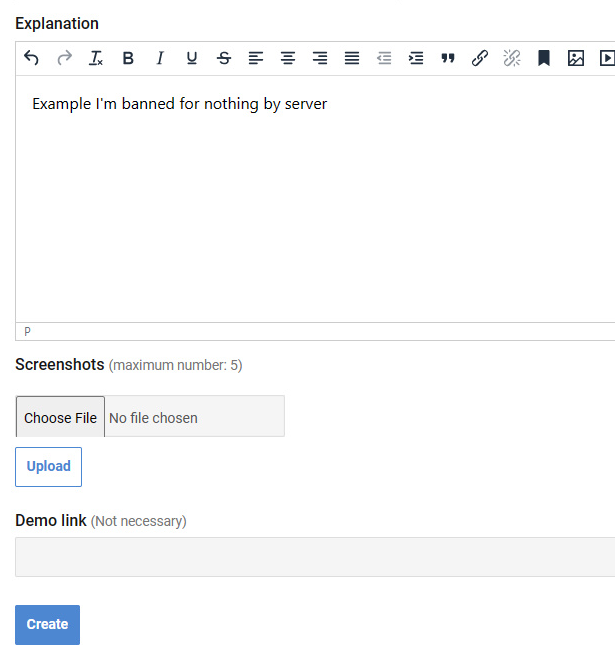 4. Wait for the administrator will check your unban request.
How to find ban information demo and screenshots
1. Open and check console after ban. All ban "reasons, ban, time and other info you will find there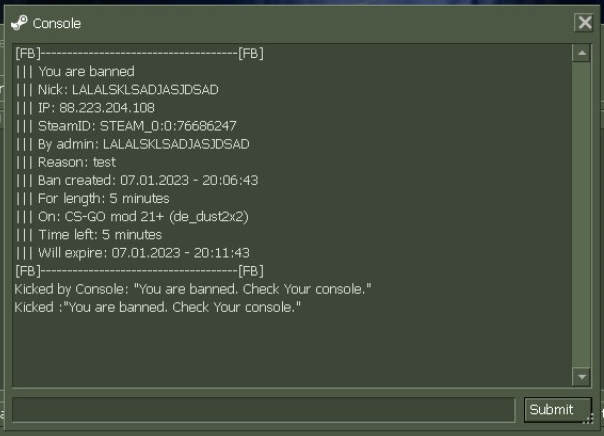 2. How to find demo record from server 
Exemple for steam client users go to "C:\Program Files (x86)\Steam\steamapps\common\Half-Life\cstrike" demo name "Silentai-de_dust2x2.dem"
Exemple For non steam client pres right mouse buton on game icon select "Properties" pres "Open File Location" go to cstrike foleder and find demo name "Silentai-de_dust2x2.dem"
---
---
Edited:
Murz
, 7 January 2023 , 23:19
Last Forum activity
Date: 15 January 2023 , 00:54
Author: Murz
Date: 7 January 2023 , 00:16
Author: Ziebtuvelis
Date: 31 December 2022 , 19:11
Author: Ziebtuvelis
Date: 31 December 2022 , 19:09
Author: Ziebtuvelis
Date: 31 December 2022 , 18:59
Author: Ziebtuvelis