Server Rules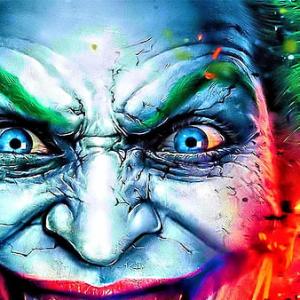 Administrator
Rating: 16
Messages: 6
Thanks: 2
1. It is forbidden to promote other projects, to negatively affect the server. BAN - from 1 week to permanent ban.
2. It is forbidden to camp in one place for more than 10 seconds. Without any warnings, SLAY, KICK, BAN for 120 min (2 hours). (Not valid for storage of C4, bomb site, hostage).
3. It is forbidden to spam, write many times in a row (flooding) in the chat (Max. 2x.). SILENCE 10 min (600sec), BAN from day to week.
4. It is forbidden to use auxiliary tools: (aim, wh, norecoil, auxiliary models, etc., the player cannot have any additional .dll and other type of file, even if the auxiliary tools are not enabled) BAN forever.
5. Do not insult other players. (private insults are also prohibited) Without any warning SILENCE (up to weeks) followed by BAN forever. Depends on the nature of the insults.
6. You can speak through the microphone only from the age of 16! (Unless you communicate normally and have a normal tone of voice) Without any warnings SILENCE, BAN up to 600 min (10 hours).
7. It is forbidden to play music! BAN – 1440 min (1 day).
8. Do not use any Alias scripts (even autobuy, bhop...). BAN permanently.
9. It is forbidden to play with a nickname that contains a swear word or a word that offends another person. Without any warnings KICK, BAN – 600 min (10 hours).
10. If the service is on a nickname, it is forbidden for VIPs and ADMINs to share their service data (password). Withdrawal of service.
11. It is forbidden to bypass the existing ban with another SteamID or IP, for another player to connect to the banned account. Banas permanent (forever). For those who have the service, its removal, as well as account deletion.
12. It is forbidden to tell stories when you are dead, it doesn't matter, even if you are asked to do so by the Supervisor or Main Administrator. SILENCE 600sec (10min)
13. It is forbidden to harm the quality of the game (Play with poor internet (lag), play sounds through MIC, flood E or searchlight and similar) BAN for up to a week. Depends on the nature of the violation.
14. Talking on [Skype, TeamSpeak and similar platforms] is prohibited during gameplay, just to help the person talking to you and tell them where the enemies are. (such violation is equivalent to using WH) BAN from 10080 min. until forever.
15. The administration chat is only for important messages. Greetings, jokes and other unnecessary messages will not be tolerated. BAN 60-300 min.
16. Only selected ADMINISTRATORS of the server can ask for Demo or SS and get PUNISHED for it. BAN 1 day - week.
17. It is not allowed to use server system errors, but to report loopholes to the main server admins or supervisors, without publicizing the bug itself. BAN from 1 week - forever.
18. Thefts, repeated frauds. BAN from 1 week - forever.
19. Do not make various sounds through the microphone that would interfere with the game, i.e. hissing, whistling or similar unnecessary sounds. SILENCE 10 min. (600 sec.), BAN up to 180 min. (3 hours)
20. Asking for server resources and provoking other players to play from server resources is prohibited. SILENCE - up to 1440 min (up to 1 day)
21. Harming the server is prohibited! (threats are also not tolerated) BAN - from 1 week to forever ban.
22. It is forbidden to cheat other players by selling server resources, currency, skins for real money or other material things that can be exchanged for. Failure to do so will result in your accounts being removed from our project and you will be permanently banned.
The victim must have serious evidence against the person who cheated.
The victim does not recover anything from the administration. (ask if it is a reliable player or take an intermediary before making transactions)
23. It is forbidden to play with lags/FPS drops that are visible when you are watching or you become superior to other players with your lag. BAN - from 1 hour to eternal ban.
24. It is forbidden to advertise our project and its servers in other projects! BAN from a week to forever!
25. It is forbidden to break the agreement when playing from server resources! Ban by the YEAR!
(Pgr. Administration and Supervisors are not obliged to delve into the situation and punish the violator for this)
26. [CS:GO Rule] If Officially a player is mutated on the CS:GO game, if he disrespectfully communicates with others after being offended, such player will be moved to the TOXIC VOICE channel without warning.
27. It is forbidden to spread false information about the server, to demotivate players against the server/its systems, to decide not to play anymore or to go play elsewhere! BAN FOREVER!
28. A player raising doubts about the use of auxiliary programs after tracking a player with over 1 VAC! IMMEDIATELY FOREVER BAN!
29. After winning the GIVEAWAY/Competition/Auction/Attracting a real skin, contact and collect the prize within a week, otherwise the prize returns to the fund!
30. It is forbidden to gamble/play from server resources outside the server (there is a server CASINO through which you can do all this) there is a threat of system restriction or BAN
Last Forum activity
Date: 15 January 2023 , 00:54
Author: Murz
Date: 7 January 2023 , 00:16
Author: Ziebtuvelis
Date: 31 December 2022 , 19:11
Author: Ziebtuvelis
Date: 31 December 2022 , 19:09
Author: Ziebtuvelis
Date: 31 December 2022 , 18:59
Author: Ziebtuvelis